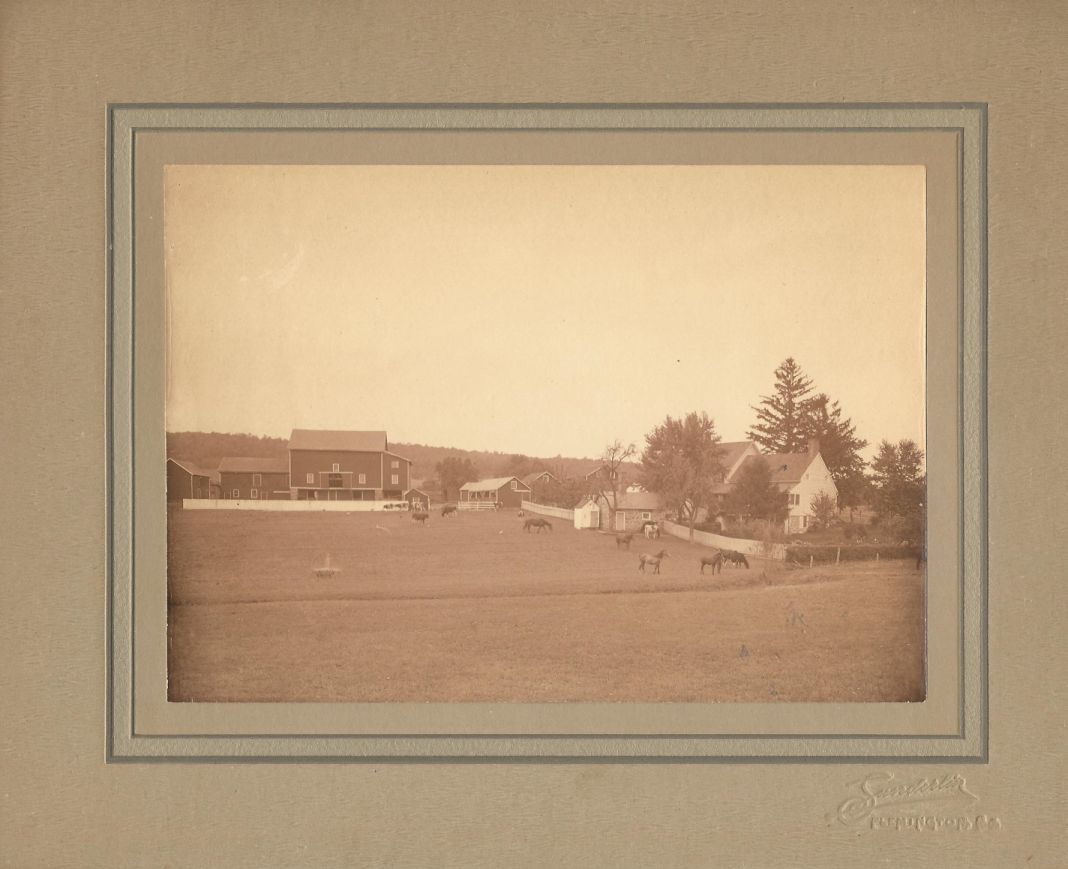 Smith Farm, Woodschurch Rd, about 1900
Now the site of Readington's Dobozynski Farm Park, the Readington Community Garden, Round Mountain trails and Recreation programs at 42 Woodschurch Road, these photo were supplied by Mrs. Susan Orsini, a great-granddaughter of John & Isabella Smith.
In addition to the immediately recognizable signature red barns and stone kitchen/smoke house still standing in the valley, it clearly shows the colonial style farmhouse which has long since disappeared from the site.
Woodschurch Road is still unpaved. Mrs. Orsini writes "No date on the photos, but I know they moved out sometime after 1900, but before 1912. My great grandparents were John & Isabella Smith. They had two daughters, Alice Newell Smith McAloan and Susan VanHorn Smith Porter. Susan Porter gave birth to at least one of her children in an upstairs bedroom of the house. Alice was my grandmother."
Today's 97 acres of fields and woods climbing the mountain from Woodschurch Road now owned by the Township were surely once part of the Smith Farm.